Do you want to install a water well outside of your home or business in Grafton, Massachusetts? If so, there are some steps you need to take in order to ensure the water well is installed properly. You need to work closely with the Grafton Board of Health and Regulations.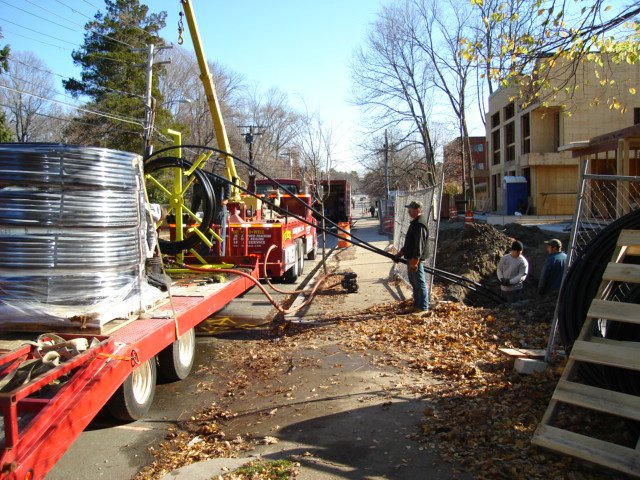 The first thing you should do before starting the water well installation process is obtain a well construction permit fee. It will cost you $65, and you must have one before you begin drilling your water well. When applying for your permit, you also need to provide the Board of Health with a certified plot plan that clearly outlines where you plan to build a water well. In Grafton, your water well must be at least 10 feet away from your property line. Here's a quic look at some of the specs you must follow.
10 feet away from any structures on your property
25 feet from public roadways
25 feet from your driveway
50 feet from nearby water sources
50 feet from catch basins, dry wells, and storm water drains
10 feet from sewers and grease traps
50 feet from septic tanks
100 feet from leaching fields and agricultural fields
10 feet from water supply lines
50 feet from petroleum storage tanks that are above ground
150 feet from petroleum storage tanks that are below ground
100 feet from stables or barns
50 feet from gas lines
25 feet from transmission lines
200 feet from any chemical mixing area
100 feet from salt storage areas.
This is to prevent your water well from ever getting contaminated.
Once you have mapped out your water well, you can begin building it, and once you have completed that process, you should then test the water quality regularly. By working closely with a water well company, you can test for everything from arsenic and calcium to iron and lead. You should also test your water quantity frequently. You will need to submit a report to the Grafton Board of Health that includes your name and address, the dates of your various pump tests, and more before you can begin using your water well every day.
Northeast Water Wells can guide you through the water well installation process in Grafton, Massachusetts, and help you maintain your water well once it has been drilled. Call 800-562-9355 to learn about the water well services we offer to our customers.