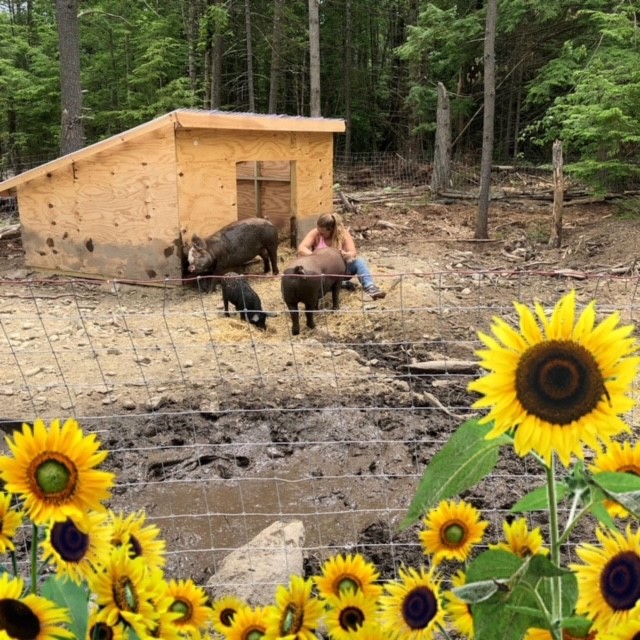 As a Homesteader, Farmer, regenerative farming enthusiast , being true New England prepper along with my Professional Water System career I have a vast knowledge regarding the importance of water capturing, water preservation and water conservation that I would love to share my trials and tribulations with all of you and that will be the focus of this ongoing series in our blog.
Most of you know me as Ashley Connolly Operations Manager Of Northeast Waters Wells Inc. However what many of you don't know is that when I am not helping provide families and businesses alike around MA & NH with The best water systems money can buy I can be found toiling with my plants and animals on our 40 Acre Regenerative Farm nestled in Happy Valley in Peterborough, NH. Many of my neighbors and local community members know me as Farmer Ashley or the Compost Girl from GoodVibes Farm and Homestead.
A lot of my knowledge regarding homesteading and farming is self taught along with learning from my mentor Martin Castricotta of Village Roots Permaculture in Alstead, NH. Like many others passionate about these earth saving and life changing hobbies if you will have joined many a homesteading , farming and permaculture groups. It is astonishing the misinformation that is out there surrounding water systems, water filtration, water preservation and water conservation from a water professional perspective. Please understand that this series is geared toward New England and more specifically cold weather climates but my hope is that someone from every demographic will be able to take something from this portion of our blog.
What would you like to know about when it comes to some of the before mentioned topics? I would love to hear from you… I can be reached at ashley@wellguy.com write ASK FARMER ASHLEY in the subject line.