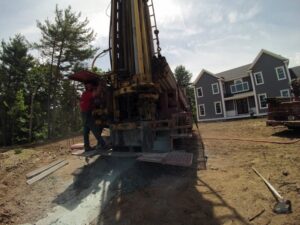 There are often times questions or concerns about shared wells, whether its regarding a real estate transaction or some general inquires.
By definition, a shared well is a well that services more than one home whether its for residential or irrigation purposes. They can service up to two or more homes, and if there were more than four, then it would be classified as a community well.
If you are considering buying a home that has a shared well, there are a few things to keep in mind:
Is there a shared well agreement for your water system?
What will the operating system cost you monthly?
Are there are any built-in contingencies for remediation, repairs, maintenance, and quality testing?
Are there any restrictions in using your system?
Also, just like a private well, there should be inspections done on shared wells. Now that there are possibly more than four homes involved, more than ever it is imperative that everything be working correctly within the water system.
Here are a couple things you should find in your agreement (or add in, if need be):
Specification of the cost involved to share your pump in regards to power, repairing, testing and inspecting.
Requirement that each well user fix any issues with their section of plumbing promptly.
Requirement for corrective courses of action if testing reveals a deficiency (with the consent of all parties involved).
Prohibit the use of the water well by any party for any reasons other than domestic usage. If need be, make sure this is spelled out so all involved parties understand.
No outside or new residences may connect and make use of the water well.
Prohibit anyone from locating/relocating a septic system so that it is within 50 ft of the shared water well.
There are other things to consider, but these are the most important to find out about first. Many times the workers here at Northeast Water Wells will deter people from using shared wells, especially if there is no formal Shared Well System Agreements.