Water Wells in Carlisle, Massachusetts
If you have considered installing a water well in Carlisle, MA, there are several thing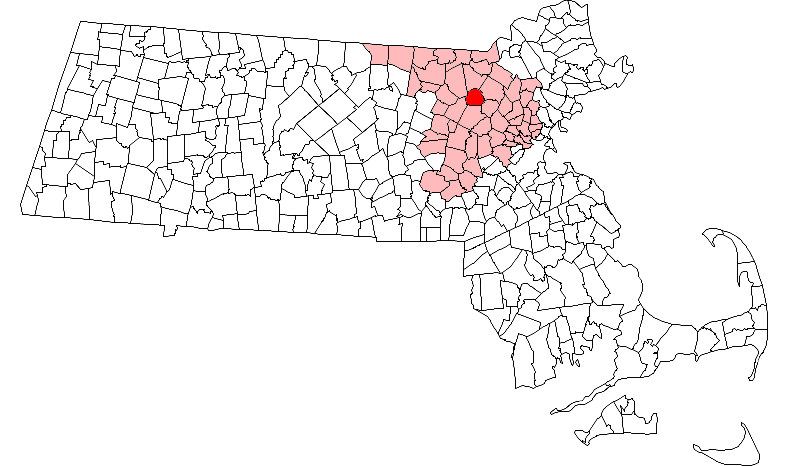 s that must be considered first. It is important to understand both the health regulations and town regulations before getting started. These regulations exist to ensure that all water wells installed provide high quality water and are installed properly. It is especially important to understand the Carlisle, MA, Board of Health Regulations. By understanding the specific town regulations you will be prepared when you submit your application to understand the cost and expectations of installing your own water well.
For starters, a well construction permit fee is $100.00. When installing a water well, you also have to consider location which is a major factor in this process. You must have a certified plot plan when you submit your application.  Below is a guideline that will help you choose an appropriate location. The separation distance below was measured in linear feet.
| | |
| --- | --- |
| | Well Head |
| Property Line | 25ft |
| Any Structure or Dwelling | 20ft |
| Public/Private Roadways | 25ft |
| Surface Water | 25ft |
| Stable/Barnyard | 100ft |
| Septic Tank | 50ft |
| Manure Storage Tank | 100ft |
A water quality test using the U.S. Environmental Protection Agency (EPA) approved method for drinking water testing will be performed by the EPA or Massachusetts certified laboratory. They will analyze the following parameters and to ensure that the results fall within the expected drinking water standards of Massachusetts.
| | |
| --- | --- |
| Coliform bacteria | pH |
| Arsenic | Radon |
| Chloride | |
| Iron | Sodium |
| Lead | Sulfate |
| Manganese | Conductivity |
| Nitrogen-Nitrate | |
A four hour flow for the water quantity testing is also required.  Flow tests should be conducted according to the following standards:
| | |
| --- | --- |
| Depth of Water Column in well within 15 minutes of Completion of Pump Test | Yields-Gals/Min. |
| 100 ft | 5 GPM |
| 200ft | 3 GPM |
| 300 + ft | 2 GPM |
Water wells in the town of Carlisle, MA, typically range from 300 to 400 feet in depth but it is not uncommon for wells to run shallower or deeper. The casing depth averages at 40 feet, however, deeper pockets are possible.
For all property located in Residence District A, the Board of Health requires testing for Volatile Organic Compounds including Methyl Tertiary Butyl Ether.  If the testing results for Radon exceed the current guideline of 10,000 pCi/L in water, the board of health recommends testing the air for radon.

Carlisle, MA, currently does not have any real estate transfer requirements posted. However, it is strongly suggested to get the water quality and quantity tested to show you are getting a clean, safe, and usable well. The precautions discussed can simply the process of installing a water well in Carlisle, MA.
If you have further questions, you can contact the Carlisle Board Of Health at 978-369-0283.